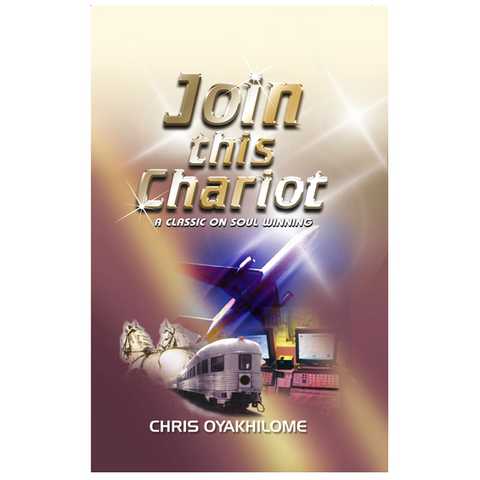 Loveworld Publishing
Join This Chariot
'Join This Chariot' is a classic on soul winning that motivates the believer to effective evangelism and teaches him practical steps to reaching his world with the gospel of Jesus Christ. It is an unambiguous treatise that has greatly inspired thousands for world evangelization, resulting into many more being touched by the awesome power of God. In this book, Pastor Chris teaches divine truths about 'chariots' as God's tools for soul winning. He reveals that God's call to Phillip to "...join … this chariot" (Acts 8:29) is to every believer in every generation, challenges you to answer that call and shows you how to maximize your chariot for world evangelization.You will also discover:
• Why God trusts you with the gospel
• Who a watchman is
• The Believer's Statements of Commitment
… and so much more!